Alberta's clean air and water, lush pastures, and rich feed grains contribute to our high quality flavorful lamb. Local producers go to great efforts to deliver natural, delicious, tender lamb to savvy chefs and consumers.
But those are not the only reasons that supporting your local producers matters. The next time you are at the store buying lamb, consider these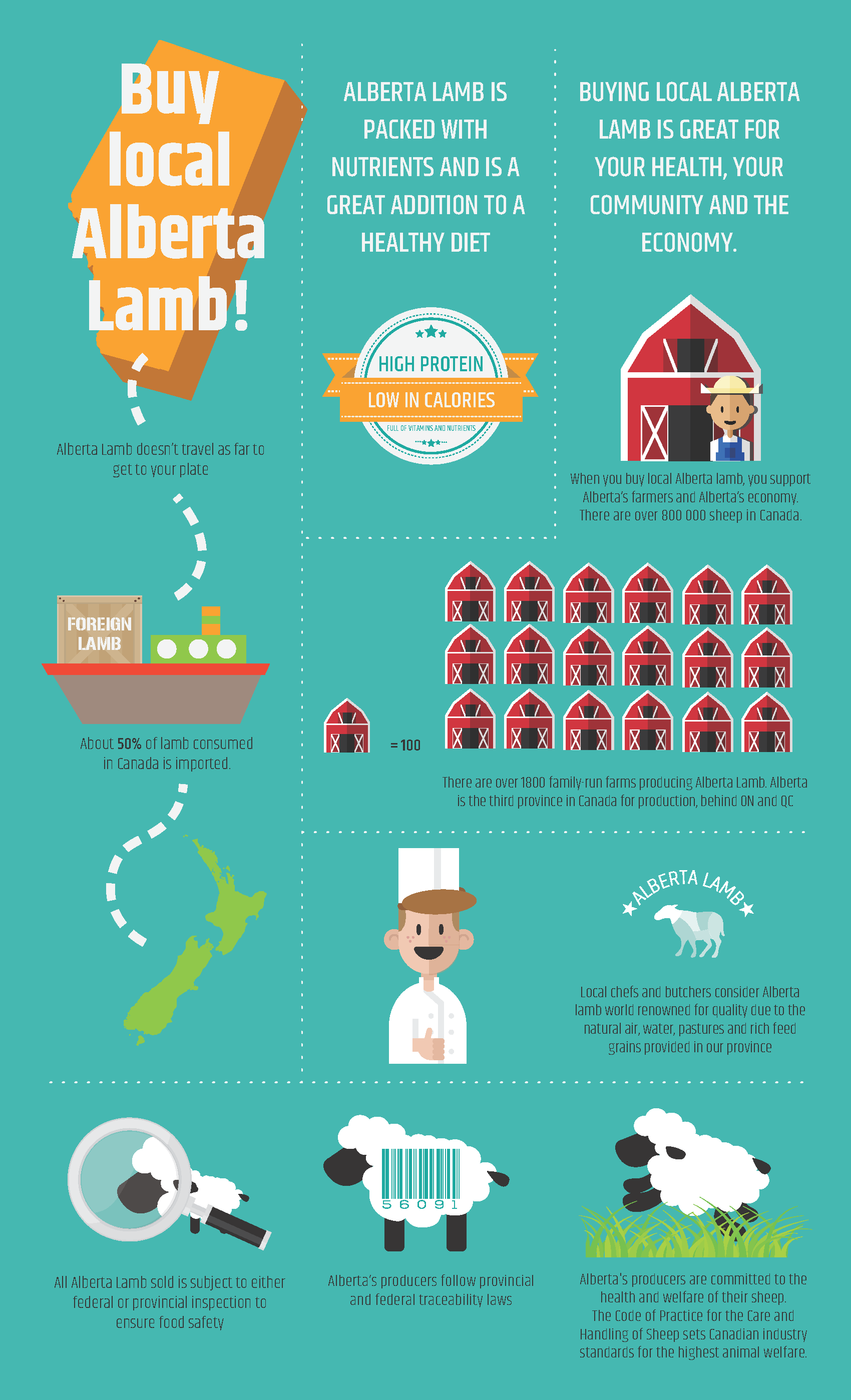 incentives for buying LOCAL which can truly enrich our lives, and our communities:
You are strengthening your local economy, in multiple ways. Buying locally supports your local farmer and it also supports their local feed store, farm hands, suppliers, processors, transporters, and your neighborhood grocery store. It enables all of these places to employ more Albertans…and the money spent stays in your province. International meat purchased at a big box store does not have that same positive impact.
By keeping your local farmer in business you also preserve a beautiful tapestry of farm land—the natural beauty and landscapes that Alberta is known for.
You are feeding your family the freshest and most nutrient rich food. Obviously food that has been transported on multiple trucks, ships, or planes and trains is not your freshest choice. When you purchase from local farmers, you KNOW the food is fresh because you are getting it from the closest source.
You are actively helping to reduce greenhouse gasses and pollution and conserve precious natural resources used in international shipping, refrigeration and storage of produce and meat from other countries.
You can be certain your lamb is of the highest quality, because Alberta Lamb is raised humanely and under strict Federal and Provincial agricultural laws and guidelines.
Due to our seasonality and our smaller local farms, you may pay a bit more for this high quality and nutrient dense lamb, but you are paying for freshness and taste, not shipping, refrigeration and storage.
So thank you for supporting our land and farmers; our communities and our environment; through buying local Alberta lamb.